LEADERSHIP 101
LEARN TO LEAD EVERYONE AROUND YOU IN A
DYNAMIC AND TRANSFORMATIVE WAY
Ministry leadership is about more than just students, good ideas, and passion.
You may have begun in youth ministry, believing that you only had to lead students. This is a common misunderstanding.
Have you ever tried to be a leader for the parents of your ministry?


It's tough, especially when you have never actually been a parent.
Have you ever seen a fellow staff member making poor choices?
As a leader, you feel you need to help them, but don't know how.
Have you ever struggled to get your youth council, parents, pastor, volunteers, or church council on board with an idea?
Maybe you've preached a dynamic sermon and felt like a great leader only to have that feeling squashed by a complaint. Or maybe the finance committee is making it difficult for you to get an increase in your budget.
It's exhausting. And that's why you may have already seen leaders come and go. Some burn out, while others have moral failings.
You don't want that to be you.
If you want to be a leader that lasts in ministry, you need to master more than just teaching, preaching, or creating a cool program.
Leadership starts with understanding yourself, your audiences, and how to guide them in a positive direction.
The truth is, leaders are not born; leaders develop.
GREAT LEADERSHIP requires training, learning, growth, and a willingness to sacrifice.
An influential leader that lasts is fully self-aware, knows how to grow spiritually and professionally, and can be appropriately authentic with key audiences.
You can be the leader that influences and leads
all key audiences confidently.
Leadership becomes influential when you begin to utilize proven strategies and fundamentals.
Sure, you could learn these strategies the long and challenging way on your own, but you will face countless headaches and mistakes. If you choose the challenging way, you hope that your leadership survives through these trials and errors.
Or you can learn the essential strategies and fundamentals that many others are already utilizing in a structured, safe way.
So do you want to be a leader that moves people? A leader that others look up to for leadership?
Do you want to learn how to influence parents? Board members? Staff members? Your pastor?
Want to discover how to lead students in a way that will deepen their faith?
Would you like to be a leader that serves at a church for a long time?
Presenting LEADERSHIP 101, the course designed to give you the tools necessary to INFLUENCE in a CONFIDENT, HEALTHY, and LONG-LASTING way.
Through this PRACTICAL, AFFORDABLE, go-at-your-own-pace course, you will develop into a thoughtful, confident, and authentic leader.
Learn the leadership principles you need to become the leader you've always wanted to become.
With Leadership 101, you get…

Four modules jam-packed with concepts designed to give you strategies to lead yourself and others, the significance of transparency, the role of intentionality, methods to develop a personal mission statement and values, and how to balance personal, professional, and spiritual development.
"Deeper Learning" resources designed to explore the topic of theology more in-depth and in your context.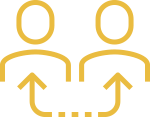 The ability to choose a learning partner who will help you process what you are learning from this thorough course.
Reflective Application Questions that will help you internalize the course material.
An exclusive and interactive discussion board.
A course designed to be completed at your own pace and schedule.
Instant access to the entire course content.
Website support – should an issue arise, we are here to help!
Lifetime access to this course. Once you make a purchase, it is yours forever.
Exclusive inside offers that we only give to YMI Online students.
30-day money-back guarantee. We've seen this material work in the lives of countless youth ministers. We believe in it! But if you are unsatisfied, send us an email, and we'll give you your money back.
About Leadership 101
Leadership conjures up images of men on horseback leading a charge into battle. Have you ever contemplated the desperation of that image? All other options must have been exhausted if the leader is making a risky charge into danger. Possibly, great leadership might be embodied in those who avoid the "last stand." Heroic qualities of leadership may actually be more tied to the mundane choices of every day.
This course will introduce foundational leadership principles and encourage practices of being self-aware, authentic and intentional.
Josh served at a YMCA in a large metropolitan area. He is currently the long-time youth minister at a rural church and is married with four children.
Identify strategies by which you will lead others.
Identify strategies to lead yourself.
Balance personal, professional and spiritual development.
Acknowledge areas of personal and professional growth.
Become transparent and not defensive regarding struggles.
Become intentional in working with others.
Develop a personal mission statement and values.
Are you ready to be the dynamic, transformative leader you've always dreamed of?
You can be a leader that influences students, parents, church council members, fellow staff, and even your pastor.
Your leadership is more than sermons, lessons, or passions. Here is your chance to explore all that you can be as a leader.
Offer your students, families, and Jesus your best by developing your leadership – enroll in Leadership 101 today!
"YMI helped me think beyond the week to week figuring-it-out of youth ministry, to developing a long-range plan for developing disciples and leaders within youth ministry."

-Denvil Farley
"After being part of the YMI family, I realized I wasn't alone in my freshman struggles of ministry leadership. Even after 8 years of Youth Ministry at my church, I still remember and apply the lessons I learned with YMI years ago."

-Corey Markle
"Nothing could have prepared me more for youth ministry than YMI. I am so thankful I had all the resources and information available to me as I started out as a new Youth Director. I never would have survived otherwise Thank you YMI!"

-Kelly Rains