THREE COURSE BUNDLE
Leading a HEALTHY youth ministry begins with YOUR training.
Have you ever tried to do something that you have never done before? Like cook rice? Change a tire?
Or jump out of an airplane (yikes)?
Have you ever done those things without any training, research, learning, or coaching?
Imagine if you went skydiving with no training, education, or support. Would you even know when or how to pull your parachute's ripcord?
Often this is how people treat youth ministry.
They may feel called by Jesus to care for teenagers and help them know him – but they don't know where their ripcord is located!
You don't want to be that person.
You want to be the youth minister well trained in the
FUNDAMENTALS of excellent ministry.
Wherever you are in your youth ministry journey, there are always new things to learn.
You might be brand new to youth ministry and wondering what you are supposed to do first.
You might have been serving a few months and are running into uncertainty.
You might be experienced but looking for ways to deepen your relationship with the young people in your group.
Maybe you are facing challenges you never expected.
If you are a youth minister who wants to LEAD WELL, understand the dynamics of building a program that CHANGES LIVES, and
teach SOLID theology, we are here to help.
Introducing the LIMITED-TIME offer, THREE-COURSE bundle designed to help you create the HEALTHY youth ministry that your heart longs to lead.
In this three-course bundle you will get: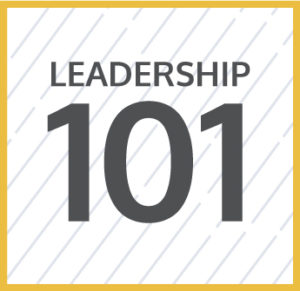 Leadership 101
A course designed to help you lead everyone around you in a dynamic and transformative way.
In Leadership 101, you will…
Identify strategies by which you will lead others.
Identify strategies to lead yourself.
Balance personal, professional, and spiritual development.
Acknowledge areas of personal and professional growth.
Become transparent and not defensive regarding struggles.
Become intentional in working with others.
Develop a personal mission statement and values.
Program Design 101
A course that will help you create the growing and thriving youth ministry you've always dreamed of leading."
In Program Design 101, you will…
Evaluate your current mission and effectiveness
Identify and develop resources to support the cornerstones of your ministry.
Develop a process for engaging others in planning.
Identify possible models that will communicate a discipleship process in your context.
Theology 101
A course you need to gain a complete understanding of the most complex and core principles of Christian doctrine.
In Theology 101, you will…
Identify your core belief and build on your present theological position.
Understand your hermeneutic and analyze the hermeneutic of young people in your context.
Explore the challenges of Biblical translation.
Develop exegetical skills when reading the Bible.
Begin developing a theological purpose for your youth ministry.
Identify paradoxes in the Bible.
With this 3 course bundle, you get…
Thirteen modules jam-packed with concepts designed to help you answer what you believe, understand the context of others' beliefs, analyze difficult questions, take a more in-depth look at scripture and culture, discover the theological purpose for youth ministry, and so much more.
"Deeper Learning" resources designed to explore the topic of theology more in-depth and in your context.
The ability to choose a learning partner who will help you process what you are learning from this thorough course.
Reflective Application Questions that will help you internalize the course material.
An exclusive and interactive discussion board.
A course designed to be completed at your own pace and schedule.
Instant access to the entire course content.
Website support – should an issue arise, we are here to help!
Lifetime access to this course. Once you make a purchase, it is yours forever.
Exclusive inside offers that we only give to YMI Online students.
30-day money-back guarantee. We've seen this material work in the lives of countless youth ministers. We believe in it! But if you are unsatisfied, send us an email, and we'll give you your money back.
"YMI helped me think beyond the week to week figuring-it-out of youth ministry, to developing a long-range plan for developing disciples and leaders within youth ministry."

-Denvil Farley
"After being part of the YMI family, I realized I wasn't alone in my freshman struggles of ministry leadership. Even after 8 years of Youth Ministry at my church, I still remember and apply the lessons I learned with YMI years ago."

-Corey Markle
"Nothing could have prepared me more for youth ministry than YMI. I am so thankful I had all the resources and information available to me as I started out as a new Youth Director. I never would have survived otherwise Thank you YMI!"

-Kelly Rains
Know where your ripcord is located and begin your training today!
Purchase this bundle today for $199, and you will save
over $70 off the original price!
Who doesn't love to save money? Act fast before this bundle disappears.
Youth ministry is a beautiful calling. Begin right by starting the training that you need to build a HEALTHY ministry that will last!